(Peoria, IL – November 9, 2022) – Cullinan Properties ("Cullinan") is pleased to announce the addition of Mike Tchang as Senior Vice President, Director of Real Estate. Mike brings over fourteen years of real estate experience to the position and will be a valuable part of our leadership team.
Tchang, who is based in Cullinan Properties' Chicago office, is responsible for leading all aspects of Cullinan's real estate holdings including portfolio operations, strategy setting, budgeting, forecasting and reporting efforts.
"Bringing someone as talented as Mike on board adds to an already exceptional management team, which will be tasked to expediate Cullinan's growth strategy," stated Diane Cullinan Oberhelman, Chairman and Founding Partner of Cullinan Properties. "With our operating portfolio and mixed-used development pipeline, Mike brings years of successful asset management to help drive property performance, institutionalize portfolio reporting and seamlessly integrate new acquisitions and developments into our operating platform."
Prior to joining Cullinan, Mike held asset management and finance positions overseeing portfolios of real estate assets for Brookfield Properties, Retail Properties of America (RPAI, currently Kite Realty Group), and Joseph Freed & Associates.  He has also worked as an engineer within the automotive industry.
Mike attended the University of Michigan where he received his Master of Business Administration with an emphasis in Real Estate and Finance and a Bachelor of Science in Mechanical Engineering.
He is a member of ICSC.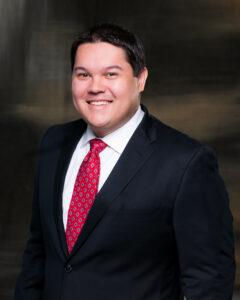 About Cullinan Properties
Cullinan Properties is a leading developer of real estate specializing in commercial and mixed-use developments and acquisitions.  With offices in Peoria, IL, Chicago, IL and St. Louis, MO, Cullinan Properties is a multi-disciplined real estate firm that develops, manages and owns mixed-use, retail, multifamily, office, governmental and healthcare properties throughout the United States, including Illinois, Missouri, Florida, Michigan, Georgia and Texas. For additional information about Cullinan Properties, Ltd., visit CullinanProperties.com and @CullinanProperties on LinkedIn.
###