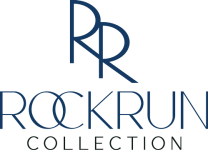 An exciting 310-acre super-regional development located at the gateway to Chicagoland with unobstructed highway visibility and over 1 million square feet of dedicated mixed-use space.
RockRun Collection will be a highly curated experience where life and living meet. A super-regional destination that will connect the community in a sophisticated fusion of lifestyle and power center retail, restaurants, entertainment, healthcare, services and unique amenities while offering superior multifamily living. From local to national tenants, affordable to chic retail, fast-casual to upscale restaurants, state-of-the-art entertainment and more, it will all meld together into the perfect combination of a vibrant live | shop | dine atmosphere.
The I-55 corridor is experiencing significant growth in new business and employment to the area, and major growth in population and employment is forecasted for Will County. Population is expected to rise to 1.2 million and employment to 437,000. Companies like Amazon employing 7,000 people, along with local colleges, two large hospitals, and the adjacent 358-acre Rock Run Business Park which employs thousands have contributed to a significant positive economic impact in Will County. There are 3.8 million workers within a 35-mile radius.
Join Hollywood Casino and state-of-the-art Regal Cinemas at RockRun Collection!
Ready to Learn More?
Whether you're ready to discuss a potential opportunity or available space, contact us today.