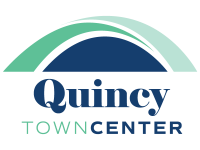 Adaptive Reuse – Retail to Healthcare
What was a two-story department store in an enclosed mall, is now a thriving medical facility that is transforming the property.
Quincy Medical Group's (QMG) state-of-the art Cancer Institute and Surgery Center transformed the former two-story department store at Quincy Town Center, while retaining and successfully integrating the existing elevator tower element and escalators into the two-story atrium design to both physically and aesthetically link the two medical components.
The project presented several structural hurdles the team overcame, including incorporation of a linear accelerator (LINAC) into the center of the space; combined with extensive structural reinforcement and vibration control; façade and vestibule alterations; stringent floor level tolerances; enhanced fire ratings; and site coordination for noise and dust control affecting adjacent tenants and patients.
Working with the client and an open book cost reporting system, Cullinan also assisted QMG with obtaining their CON (Certificate of Need) for the surgery center and completed the majority of the construction throughout the outbreak of the COVID-19 pandemic, with completion in January of 2021. This successful adaptive reuse project not only helped the client realize cost savings over new construction, but their speed to market was also increased significantly, allowing them to open the first floor Cancer Institute in only eight months. Quincy Medical Group's transformation of the space has been praised in the community and provides a new anchor for the center while providing welcome amenities for their patients, staff, and visitors.
Quincy Town Center is a highly visible destination development in the heart of a 90-mile trade area with retail, restaurant, entertainment, medical and service components. Anchored by Slumberland, VIP Cinemas and Quincy Medical Group, Quincy Town Center has established itself as a mainstay for the community to gather, experience and enjoy.
Once a retail-focused shopping mall, Quincy Town Center has evolved into a mixed-use center with a broad array of quality local and national tenants and user types. The center, conducive to multi-family, hotel, office, entertainment, medical and services, in addition to traditional retail and dining offerings, provides customers an opportunity to enjoy an immersive multi-use experience in one convenient location.
Quincy Town Center is the largest mixed-use center in the trade area and the only walkable, climate-controlled development within 75 miles, perfect for year-round enjoyment. The center features a robust events calendar that brings additional foot traffic to the development 200 days out of the year. Quincy Town Center also provides several community gathering spaces throughout the development.
Ready to Learn More?
Whether you're ready to discuss a potential opportunity or available space, contact us today.