FOR IMMEDIATE RELEASE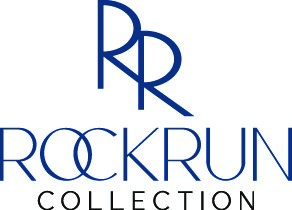 ROCK RUN CROSSINGS REIMAGINED TO ROCKRUN COLLECTION    
 (Peoria, IL – May 1, 2023) –Cullinan Properties is excited to announce the reimagining of Rock Run Crossings to RockRun Collection. Effective today, this change reflects the evolution of the super-regional project under construction at the gateway to Chicagoland.
RockRun Collection will be a highly curated experience where life and living meet. A super-regional destination that will connect the community in a sophisticated fusion of lifestyle and power center retail, restaurants, entertainment, healthcare, services and unique amenities while offering superior multifamily living. From local to national tenants, affordable to chic retail, fast-casual to upscale restaurants, state-of-the-art entertainment and more, it will all meld together into the perfect combination of a vibrant live | shop | dine atmosphere.
"As construction continues at the site, our feeling was that the development had evolved and needed to reflect more of the synergy we are cultivating with the possible tenant mix," said Christopher West, COO of Cullinan Properties. "We also wanted to continue to focus on the aspect of providing an environment where visitors and local residents can come and spend a day or the weekend.  Being close with the Joliet community and creating a place they are proud of is important and why we strive to collaborate with local municipalities," added West.
"This site remains at the top of the list for so many retailers, restaurants and entertainment users. Reimagining the branding of the site will help move the development forward in a fresh and new way," Diane Cullinan Oberhelman, Chairman and Founding Partner stated.
Along with a name change, the rebranding efforts include a new logo, leasing collateral, website, and development visuals.
About RockRun Collection
Owned and developed by Cullinan Properties, RockRun Collection is an under-construction 310-acre super-regional development site located at the gateway to Chicagoland with unobstructed highway visibility and over 1 million square feet of dedicated mixed-use space. Anchored by Hollywood Casino Joliet and a state-of-the-art Regal Cinemas, the mixed-use development will include additional entertainment, retail, hotels, office/healthcare and multifamily.  For more information, visit RockRunCollection.com and @RockRunCollection on Facebook.
About Cullinan Properties
Cullinan Properties is a leading developer of real estate specializing in commercial and mixed-use developments and acquisitions.  With offices in Peoria, IL, Chicago, IL, St. Louis, MO and Tampa, FL, Cullinan Properties is a multi-disciplined real estate firm that develops, manages and owns mixed-use, retail, multifamily, office, governmental and healthcare properties throughout the United States, including Illinois, Missouri, Florida, Michigan, Georgia and Texas. For additional information about Cullinan Properties visit CullinanProperties.com and @CullinanProperties on LinkedIn.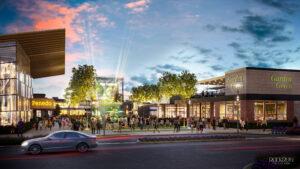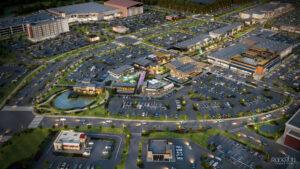 ###